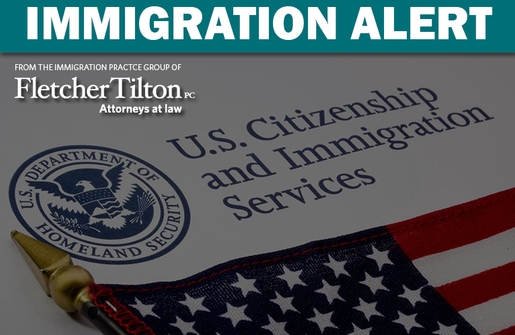 Immigration Alert: USCIS Conducts Third-Round Selections for FY 2022 H-1B Cap
November 22, 2021
On Friday, November 19th, U.S. Citizenship & Immigration Services announced that it will be selecting additional registrations, to reach the Fiscal Year 2022 H-1B numerical quota. The first selection process was conducted in March of 2021, and the second-round selection occurred in July.

USCIS will be selecting from candidates' details already submitted by intending U.S. employers, prior to the electronic registration deadline earlier this year. Our team will reach out to any clients with newly-selected cases for the present Fiscal Year, with instructions for next steps in the H-1B sponsorship process.

We are continuing to monitor this situation closely. Please contact me or another member of our Immigration Practice Team if you have any questions, or would otherwise like to discuss.